the sunday spill: introducing my self-portrait project, finally
First the leftovers from the week:
Leo playing some game and entertaining everyone else in the process.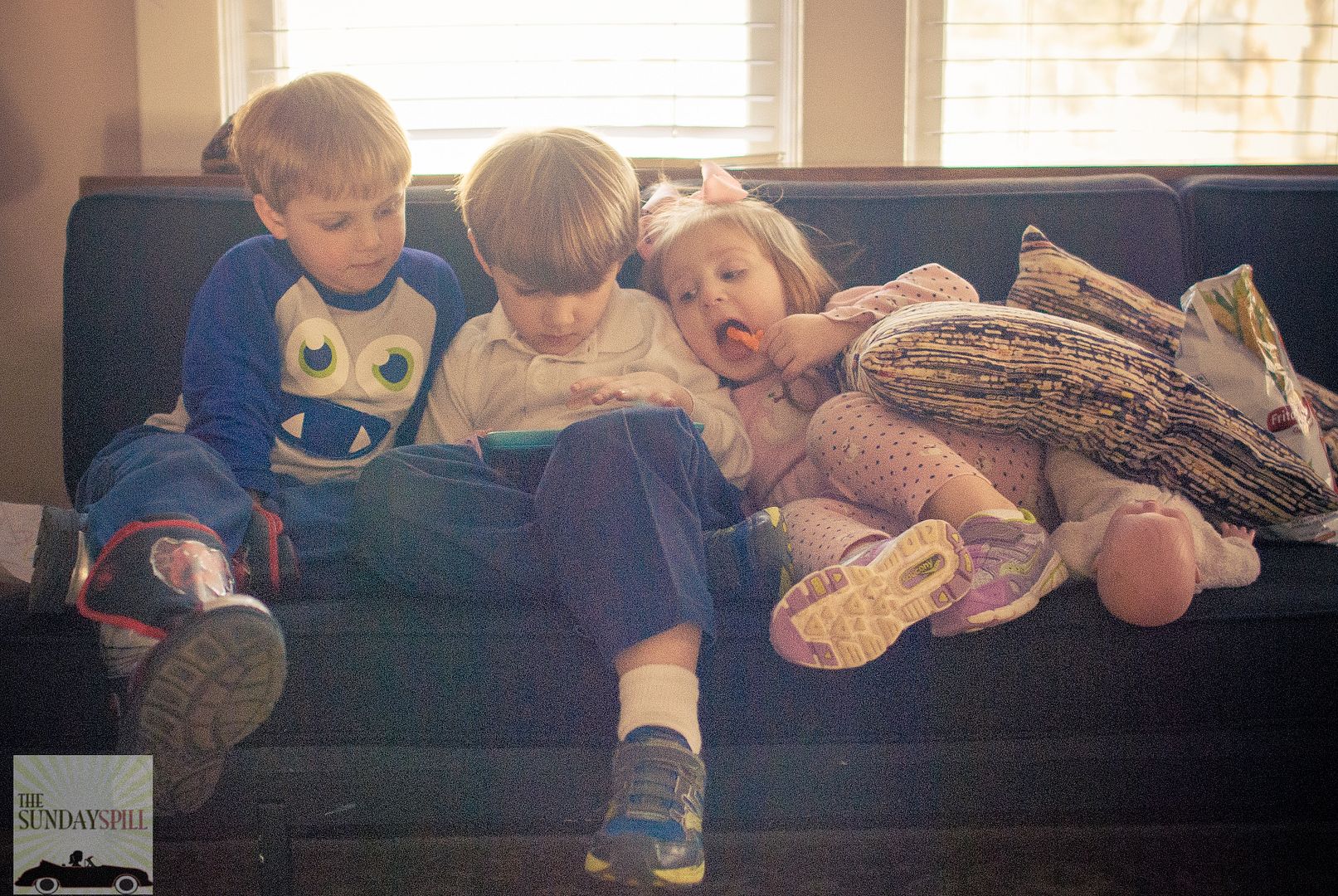 A few self-portraits of the day I didn't end up using.

The park. I didn't take my phone with us, a rarity. I ran around with the kids. I felt so….free.
*****************************************
Okay, The Spill
Did you notice that up there in the picture leftovers I threw in some self-portraits of the day that I said I didn't end up using?
If we aren't friends on Facebook….and hey why are we not friends on Facebook?….you may have NO IDEA that I even have a fairly cool photography project going on. It's come to my attention that even though I began taking a self-portrait per day on January 4th, 2013 I've never so much as mentioned it here on TSS. I stuck the whole project under a tab at the top of this blog. But nothing more. Nothing further. I'm ready to change that now. I'm ready  to really start talking about this project. Talking about what I'm learning and maybe, just maybe, encouraging more people, more Mamas out there– to get creative. Grab your cameras. Set your timers. Jump into the frame. Jump into your lives and your photos. And for goodness sake, jump into having more fun. At the very least, grab your camera and prove that you existed too. You don't even have to hand your camera over to someone else to do that….you can do it for yourself.
But first. Let's back up. Let's start at the beginning. What's this project about? Well. 
The project is as simple as I take a photo of myself EVERY DAY.
The project is as difficult as I take a photo of myself EVERY DAY.
It began on January 4th of this year and the end date is January 4th of 2014. I put myself out there in sickness and in health. In good hair days and bad. In pajamas or sweats or jeans or whatever. I take photos in our home, and while we're out on the town too. I have an album on The Sunday Spill's facebook page and I upload my photo to it daily.
I take my own picture every day and my only rule is this: I MUST be the one to snap the shutter. So, right now my options are to either hold the camera at arms length or set the timer and jump back into the shot. And that's all you need too.
Last week my self-portrait project was featured on Live and Love…Out loud.  Click over to learn more about the project from my interview there.
And my self-portrait per day project was also mentioned on Mommy Words 40 Tasks for 40 Days–as an idea to help rock your life and encourage you to try something different.
My plan was to step back at the end of each month in 2013 to reflect and think about what I'm learning from these self-portraits. January came and went without a summary post, but you can expect a "what I've learned so far" type of post at the end of February.
I know some of you out there have expressed interest in your own self-portrait projects. I've gotten some emails and comments asking for suggestions or advice on how to do this for yourselves.
I want you to know that I'm listening, and I want to help! I know how much personal joy and happiness…and dare I say–more self-confidence–this project has brought me and in turn I want others to experience their own versions of that too.
More on this project and how you can get going on one for yourself coming very soon.
*****************************************
Want to visit again on Tuesday night to link up for #ippp? Greta and I look forward to your phone photos and posts. We do! Until then hope your week has a beautiful start.
****************************************
12 Responses to the sunday spill: introducing my self-portrait project, finally