the sunday spill–it starts with a misplaced shoe
First the leftovers from the week:
Pens. Paper. Puzzles. Paint.
Dumpity Dump. Dump. Dump.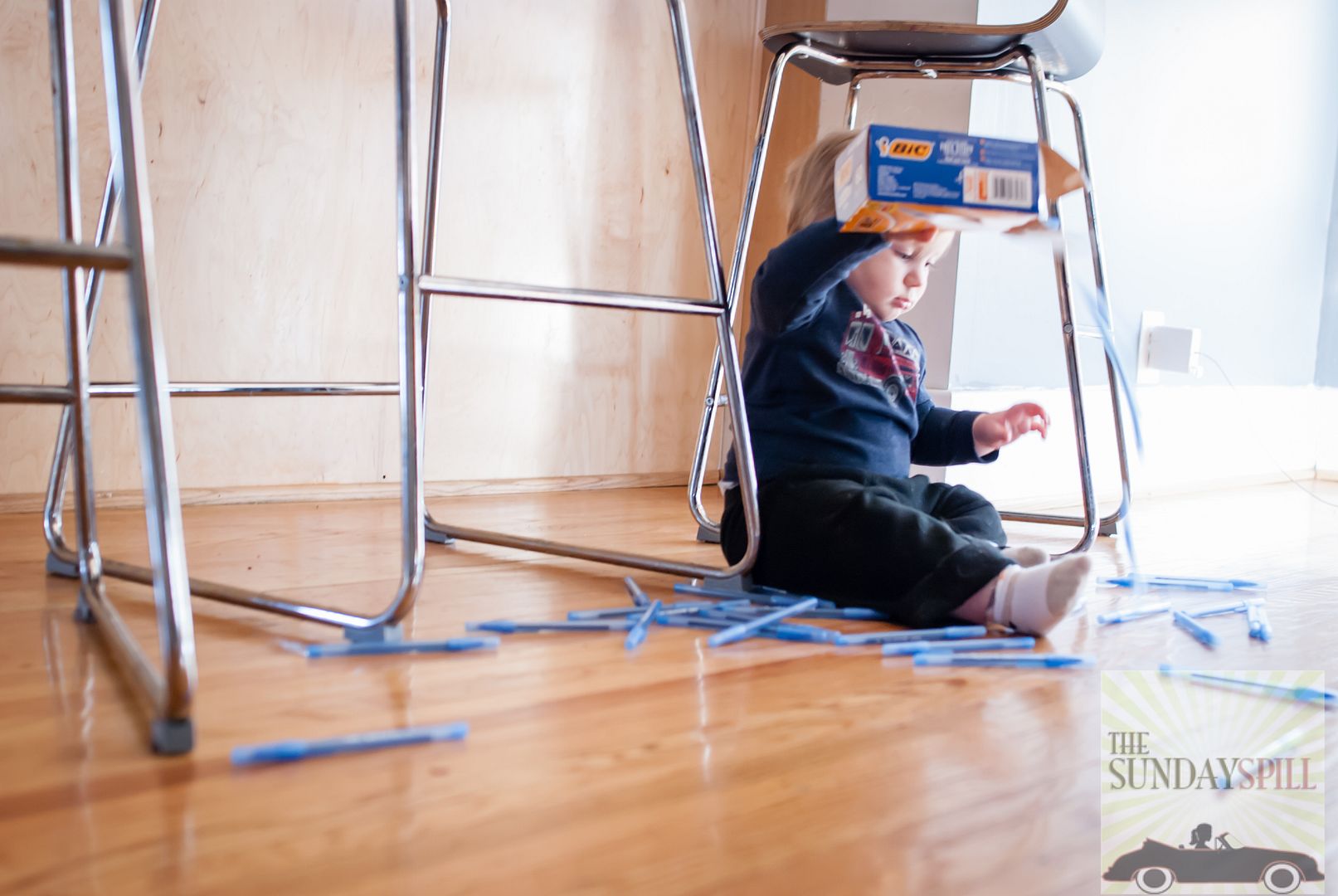 Busy. Busy. Busy.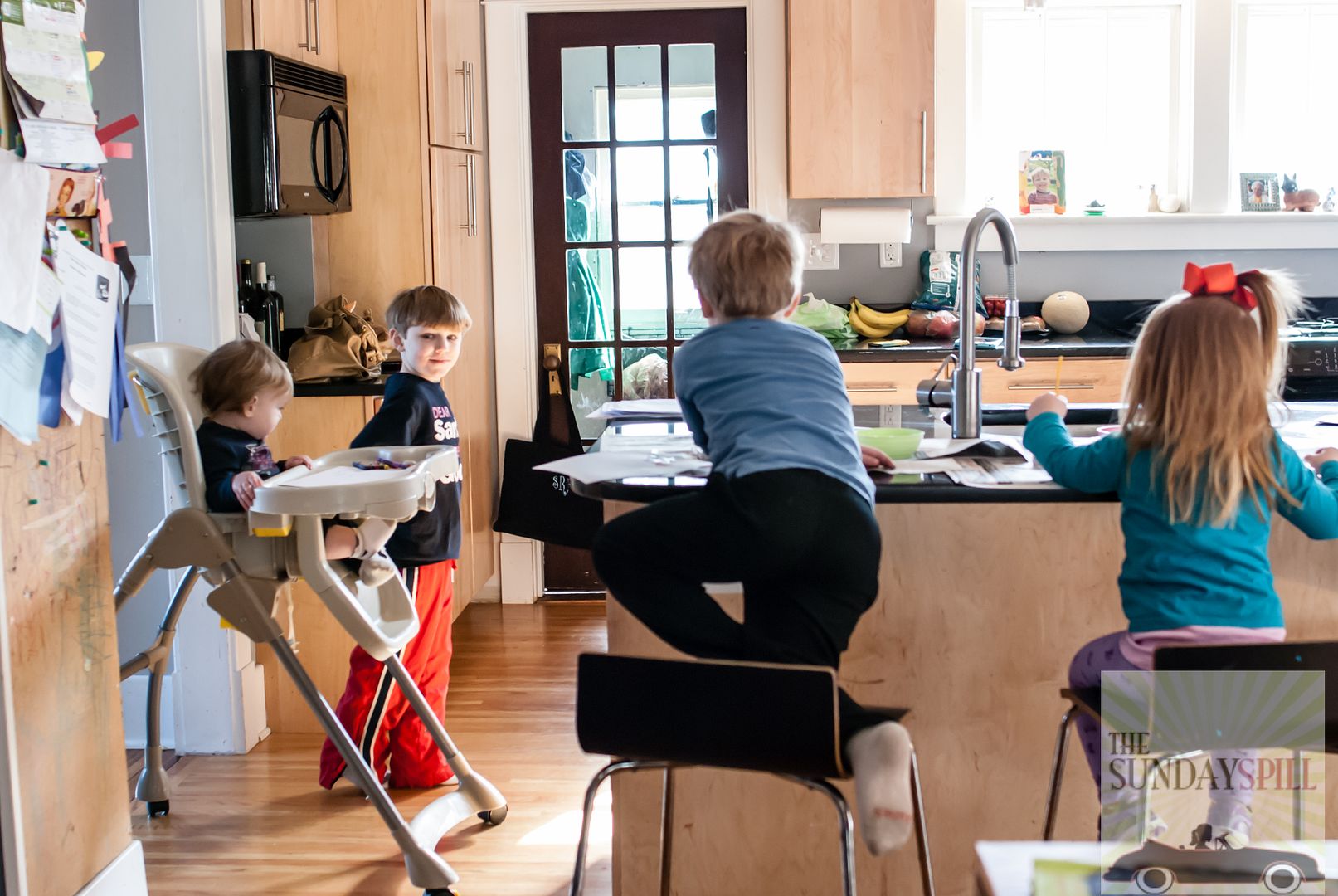 Shopping for new fish. Looky what kind we found!

And making stuff in down in our storage room a.k.a. the "workshop."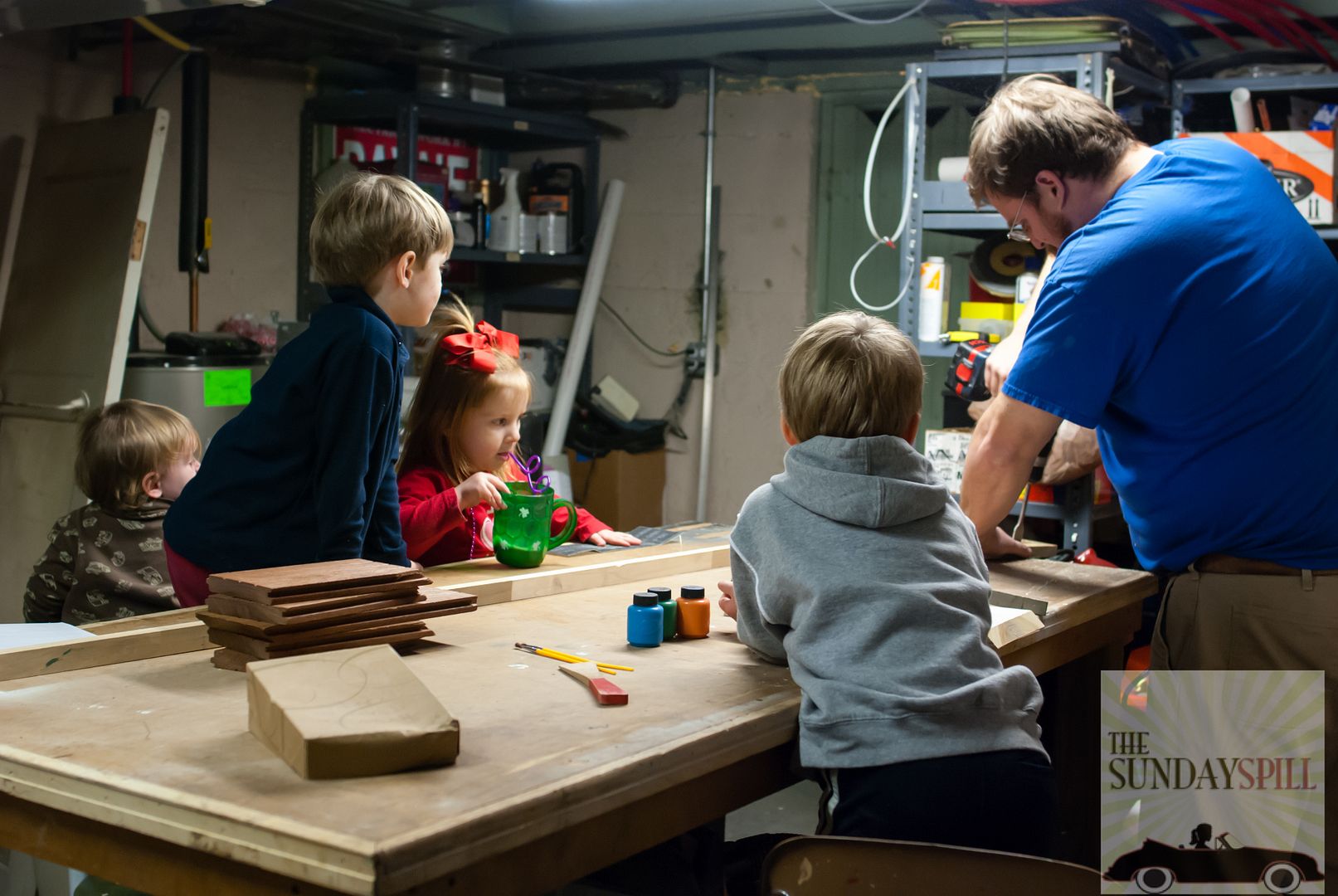 ************************************
Okay, The Spill
I had another heart stopping moment today.
I know. I frequently talk about these TIME SUCKS YOU IN/VORTEX/CAN'T YOU FEEL THE FREAKING LOVE moments which cause my heart to tra la tra lee skip to my lou all over the place. Those moments that make me feel things to the millionth degree. Those moments where at the very least my arm hairs raise up. I get the goose bumps. Yeah. Moments that make me say, shit. I'd better remember this important thing.
Well friends, I had one of those moments again earlier this afternoon.
But this time I wasn't feeling the love. The moment that caused my heart to spu spu sputter to a stop had more to do with panic than anything else.
You see. Oscar had misplaced one of his shoes. And we'd exhausted all the usual places he may have stuck it. Who KNOWS where that little moccasin was? I surely did not. So I thought, hey. I'll go to Target and just buy him a new pair. Easy peasy done. But then I thought, hey. I don't really want to spend twenty to thirty bucks on new shoes when we certainly have a hand-me-down pair in the boys' closet. somewhere in this house is a shoe that will fit. I should be able to round up an old size 5 just like that.
So I paraded upstairs. I enthusiastically swung open the closet door. I started to pull out the 2T/24 month bins. Dust them off. AND then OHMYGEE. So much stuff here in this closet.  All the things. I sat and searched. I couldn't find the shoes. And I thought, but this is just one closet. All this stuff. I sat and felt the weight of the contents from that closet. And then I started to feel the weight from ALL THE THINGS in my house. I'm not as organized as I let myself think.
That's when the really scary moment pressed itself against my chest. It pinned me back against the wall and shouted right in my face. WE ARE HAVING THE FIRST SHOWING OF OUR HOUSE in 2 WEEKS.
No, strike that. A little LESS than two weeks. In thirteen days someone will be walking through our house, paying attention to the details, considering the purchase of our home. AND THESE CLOSETS! Are a wreck! So much stuff! To consider! To DO!
We haven't even begun to de-clutter or depersonalize! All the touchups! To the walls! The rearranging! Of things!
The staging!
The ! and the ! and the !!!
My heart would not stop acting all deranged. So, I took the stairs back down two or three at at time. I flew at an ankle-breaking pace all the way down to the basement. Where Mitchell sat on the floor. Watching a basketball game and folding laundry. Where some kids were jumping into piles of clean clothes. Others were chasing each other through them.
I yelled at them. But these people were so oblivious to my panic. I yelled some more. I needed the weight I was feeling to be lifted a little, if not all the way so I said LISTEN UP PEOPLE!
WE HAVE A LITTLE LESS THAN TWO WEEKS BEFORE THE SHOWING OF OUR HOUSE. SOMEONE'S GONNA BE WALKING THROUGH THIS PLACE. LOOKING AT ALL THE DETAILS. WILL SHE WANT TO PURCHASE IT? BECAUSE THESE CLOSETS! ARE A DISASTER! WE HAVE SO MUCH STUFF! TO CONSIDER! TO DO! WE GOTTA GET GOING ON THIS. ALL THE TOUCHUPS! TO THE WALLS! THE REARRANGING ! OF THINGS! AND THE STAGING. WE DON'T EVEN KNOW HOW TO STAGE!
whatarewegonnado?
And those people looked at me as if I were the crazy one. Those crazy fools looked at me as if I was a nutter butter. Blink, blink. Stare, stare.
Some kids went back to chasing each other through my clean laundry. Others went back to jumping into the sorted piles.
Without skipping a beat Mitchell says Relax. We'll get it done. We always do. And then he folded another t-shirt.
We always do.
I just stood there. I could have screamed. I really could have pulled out a handful of my hair. But I threw my hands up. I just sighed. At least the squeeze on my chest was gone.
We'll get it done. We do know how to get things done.
But first I needed to find Oscar a pair of shoes that fit. Maybe I should get in the car and go to Target after all.
What was your last freak out moment? Do share it in the comments.
************************************
Hope the week ahead of you is great and full of very few flipped out spells.
See you on TUESDAY NIGHT for the #ippp linky I co-host with Gfunkified. Join in, please. It runs through Friday. Every week! Why should you do that? Because it's fun. And you should do more fun stuff. You really should.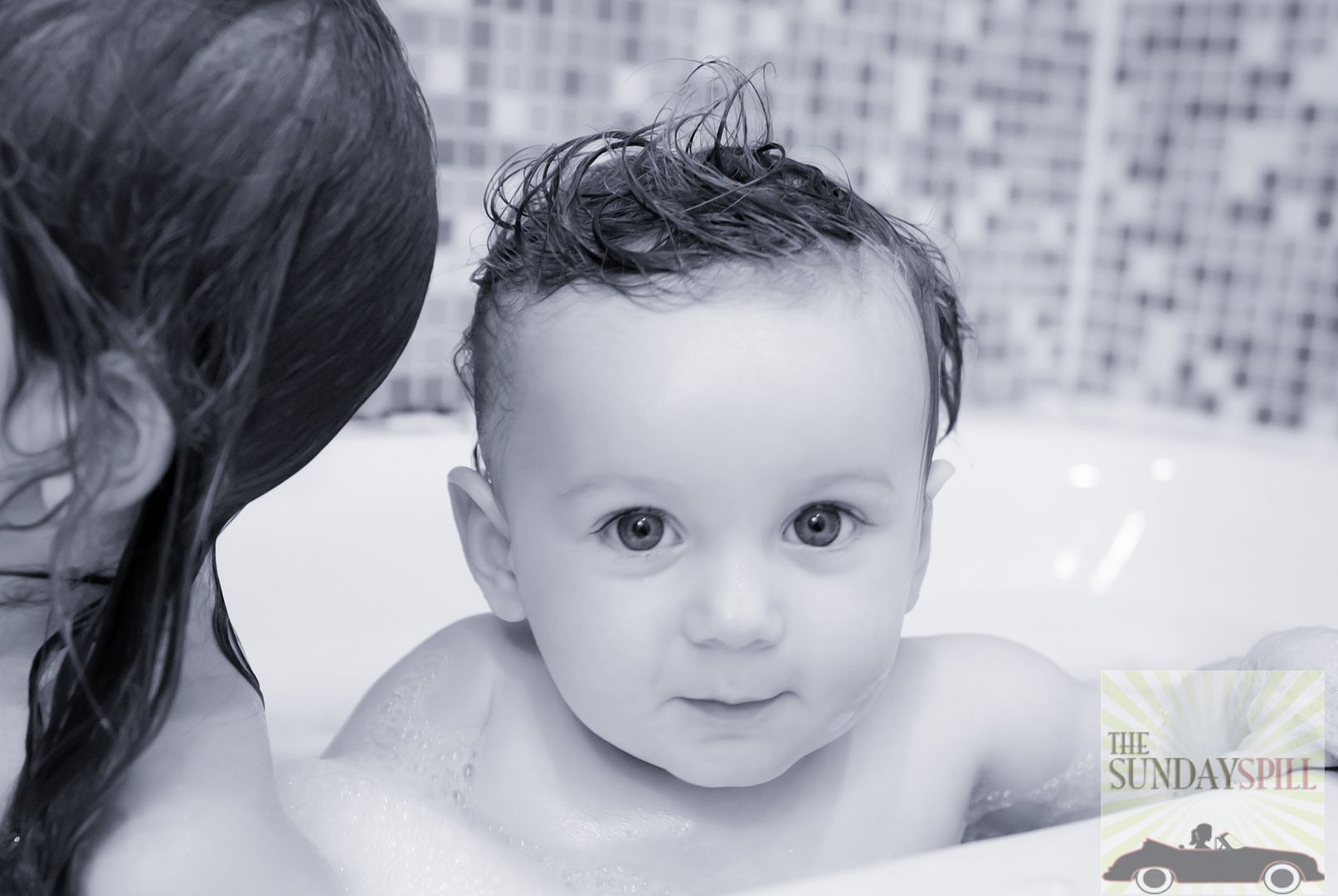 8 Responses to the sunday spill–it starts with a misplaced shoe