Introducing The Sunday Spill
FORTY FOUR.
That's the number of days we've been away. Away from blogging. In blogging time that's like seven years.
But we're here again. And hi there. We missed you.
While on bloggy hiatus some major family events occurred. Leo turned 6. Mitchell and I celebrated 7 years of marriage. Louie and his family moved away (!)
There was Christmas and New Years and and and OH YEAH. Due to some technical difficulties with Little White Whale, I decided to proceed forward with a new blog home. Little White Whale morphed into this place THE SUNDAY SPILL.
Welcome. WELCOME. welcome. Settle in with me if you please.
What should you expect from this new blog? Honestly?
A lot of the same. Stories about motherhood. Stories about life with my crop of little kids. Perhaps more on photography though. Doula work. Perhaps more about my new gig as a writing teacher. I'm co-facilitating a real life MOTHER'S WRITING WORKSHOP starting in February!
Seriously.
Seriously good stuff.
***************************************
For anyone who's new though I've put together a few Q and As to help us get better acquainted. Ready when you are. ………..
Number One. What is with your blog header? Husband and kids on one side. You in a car on the other. It appears you are abandoning your family. Is that something you advocate? Abandoning your family?
No. No not at all. I spend just about every single moment with the people you see pictured above. Essentially, I am a stay at home mama. On the side I freelance write and photograph families. Once a month or so I attend a birth as a doula. I love all of that to pieces. It's a fab life.  It's just sometimes I need a moment or two or enough to make up an hour where I'm by myself. With really loud music. An hour spent driving aimlessly, watching the world whiz behind. An hour where I just get lost and found in my own thoughts.
Number Two. Oh, okay good. So you love your family. But you like to temporarily escape. And you choose to do that by using up precious, expensive gasoline. You must put a lot of miles on your vehicle. You don't believe in being eco-friendly? Couldn't you go for a run or something?
When you put it that way, yes. Yes, I could go for a run instead. I vaguely know how to run. Running every Sunday morning would be better for the environment. It would save me money and give me a smaller tush. Maybe one day I will try it. For now grabbing coffee, hopping in my minivan without the troops does me just fine. And can you really put a price on sanity? If Mama ain't happy….so the saying goes.
Number Three.  Hm. You drive a minivan. How's that working out for you? Ugh. I mean. You drive a minivan. You LOOK FORWARD to Sundays when you get to be in the minivan alone. This blog sounds sad. This sounds like a sad existence. Is it? 
I'm going to give it to you straight. I couldn't wait to get my hands around the wheel of our Odyssey. Show me the Honda keys! Yeah, baby.
When I turned 16 in 1997, my parents surprised me with a '97 red cavalier convertible. I teeny-bopper squealed. I rejoiced. I put the top down on my ride. I put my Cranberries CD in. I waited until I was down the street before I I lit up a cigarette and hit the accelerator (sorry mom and dad!). Over the next few years while that car was in my possession I gave it a lot of stories to tell.
A lot.
What I'm trying to get at is that I had that experience. I once drove a cool car. For goodness sake I have f o u r FOUR four children now. I've EARNED that minivan. Dammit.  And I love it.
Also, my existence? Look. It's like this. My kiddos, my husband, and I we're doing alright for ourselves. We are all doing very well at present. We enjoy life's simple pleasures. Outings to Target. Pizza on a Friday night. Piano lessons. Soccer. Gymnastics. Snuggling together on the couch. Hearing our kids say the weirdest things. Watching them squabble and make up. Witnessing them learn more about the world around us as they grow into their awesome authentic selves.
Number 4. Woah. You just used the phrase "authentic selves" Do you also happen to like Oprah?
As a matter of fact I do. No shame in my game. Some other random things I'm a fan of: Gentle birth. Peaceful parenting. Doing what I love. Learning in general. Getting stuff in the mail. Making a meaningful photograph. American Transcendentalism. Google searches. Mid-Century modern furniture. Garlic stuffed olives. People who smile.  And clearance items.
Number 5. Hahaha. You like Oprah.
sigh.
 ***********************************
Enough with the self-given interview! How is everyone? It's just so nice to have a blog again. 44 days without one was brutal.
I'm Back! Hello!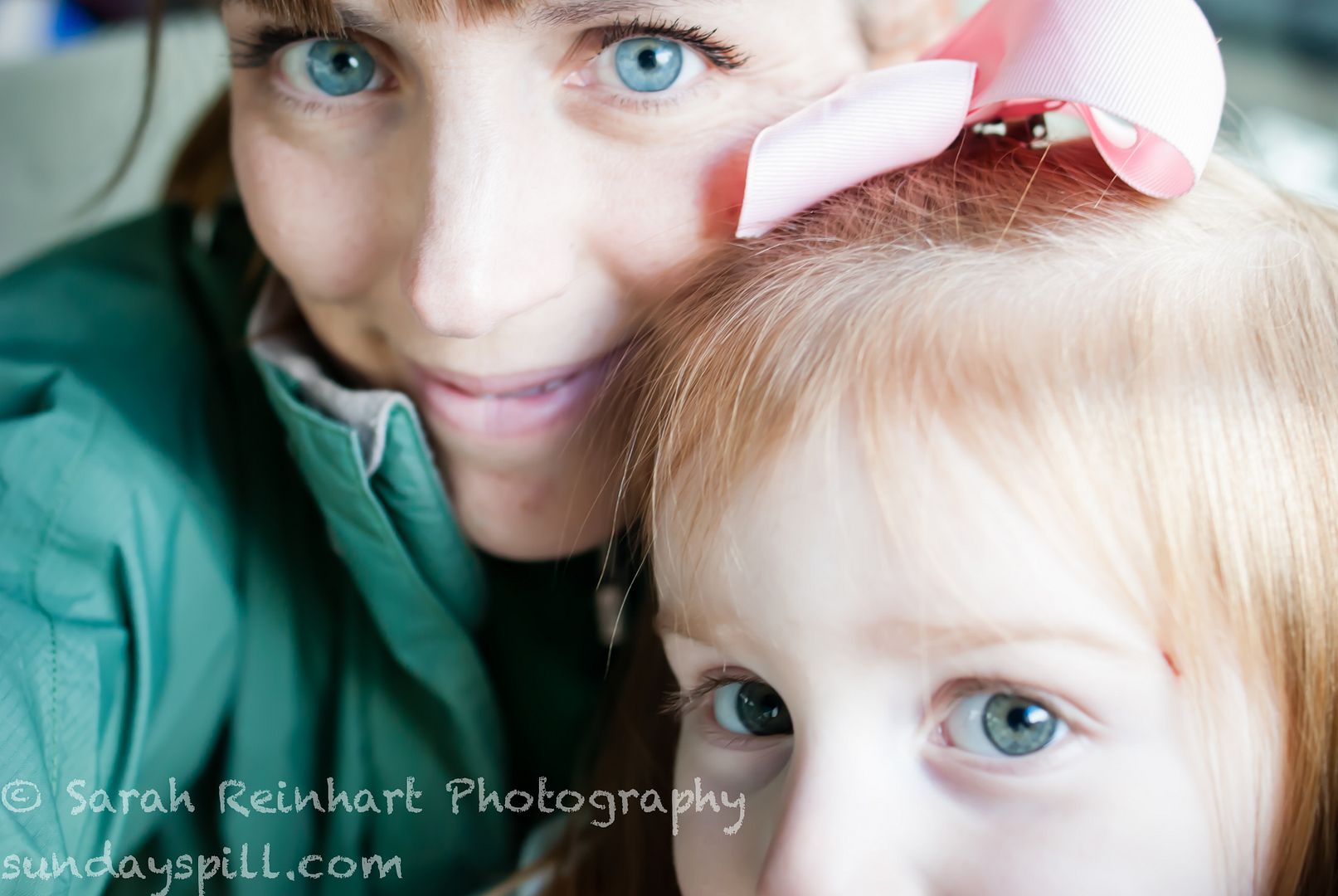 33 Responses to Introducing The Sunday Spill